Presentation Elitloppet elimination race 1
The horses have been selected.
The post positions have been drawn.
Now all the preparations for the big trotting event at Solvalla are done.
Here is a presentation of the participants in Elitloppet 2017.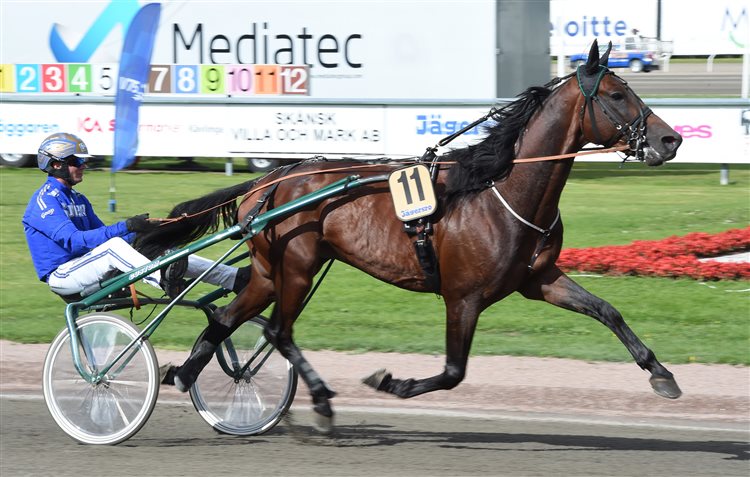 1. Spring Erom – Sweden
Gender: Colt
Age: 12 years old
Trainer: Dan Widegren, Halmstad
Driver: Christoffer Eriksson
Owner: Stall Sten Nilsson AB
Record: 1.10,4
Earnings: SEK 7 583 341
Winning percentage: 32%
Biggest win: Frances Bulwarks race, Solvalla 2012
Attributes
Strength: 7
Speed: 6
Gate-speed: 8
Form: 9
Comment: An alert old gentleman who's doing his final season on the racetrack and will top off an amazing career with a start in Elitloppet. The horse was successful already at a young age together with trainer Håkan Olofsson. Spring Erom has gotten a fresh start at Dan Widegren and he qualified to Elitloppet by winning Algot Scotts Minne at Åby where he clocked his record time 1.10,4. He's the first twelve year old horse to compete in Elitloppet.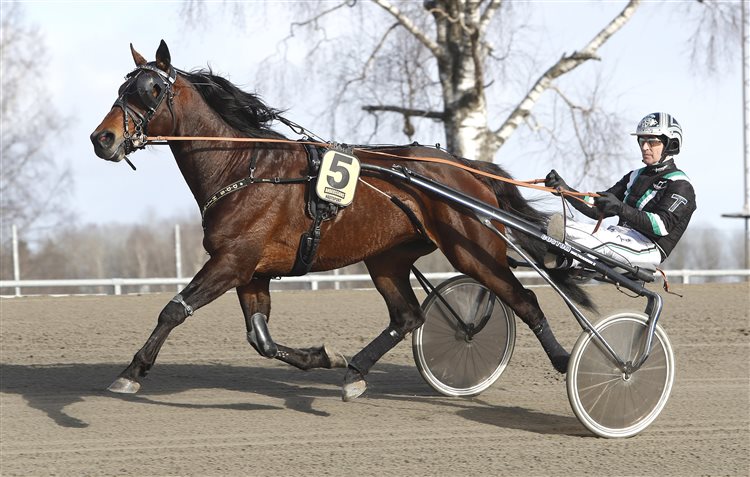 2. D.D.'s Hitman – Finland
Gender: Colt
Age: 6 years old
Trainer: Petri Puro, Halmstad
Driver: Ulf Ohlsson
Owner: Reima Kuisla Stables Oy
Record: 1.09,7
Earnings: SEK 2 724 569
Winning percentage: 27%
Biggest win: Finlandia-Ajo, Vermo 2017
Attributes
Strength: 8
Speed: 8
Gate-speed: 6
Form: 10
Comment: Born in USA and has taken a step further in his development this season. Qualified to Elitloppet by winning Finlandia-Ajo. Last season, which was his first in Sweden, he raced against the absolute elite a few times and finished third in Sundsvall Open Trot. Has most qualities but is not the fastest horse behind the gate.



3. Delicious U.S. – Sweden
Gender: Mare
Age: 8 years old
Trainer: Daniel Redén, Solvalla
Driver: Örjan Kihlström
Owner: Stall Zet
Record: 1.08,6
Earnings: SEK 6 446 572
Winning percentage: 52%
Biggest win: Sundsvall Open Trot, Bergsåker 2015
Attributes
Strength: 8
Speed: 9
Gate-speed: 8
Form: 9
Comment: A small but very quick mare who has an enormous speed.  Finished third in Elitloppet 2014 and still holds two world records that she ran in 2015 when she also became the fastest trotter in Europe through all times. She has had some problems at several occasions but is now back at the top. Starts in Elitloppet with 13 straight wins.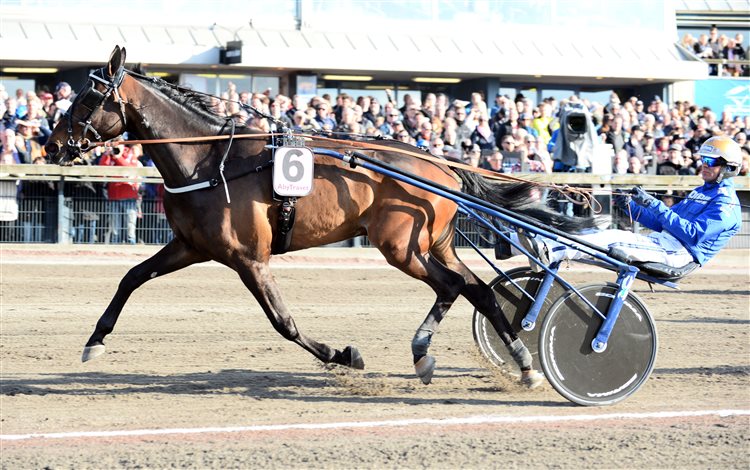 4. Tjacko Zaz – Sweden
Gender: Gelding
Age: 5 years old
Trainer: Timo Nurmos, Solvalla
Driver: John Campbell
Owner: Kings Arms I Avesta AB
Record: 1.09,5
Earnings: SEK 970 381
Winning percentage: 29%
Biggest win: The Bronze Division final, Solvalla 2016
Attributes
Strength: 7
Speed: 7
Gate-speed: 8
Form: 9
Comment: Fastest trotter in Sweden this year and the big joker in this year's Elitloppet. Won several straight races during the winter and impressed a lot when he won his first race of the season in the Silver Division and clocked the time 1.09,5. The horse is fast behind the gate and he keeps developing. Has by far earned the least amount of money of all participants and this will be his big test.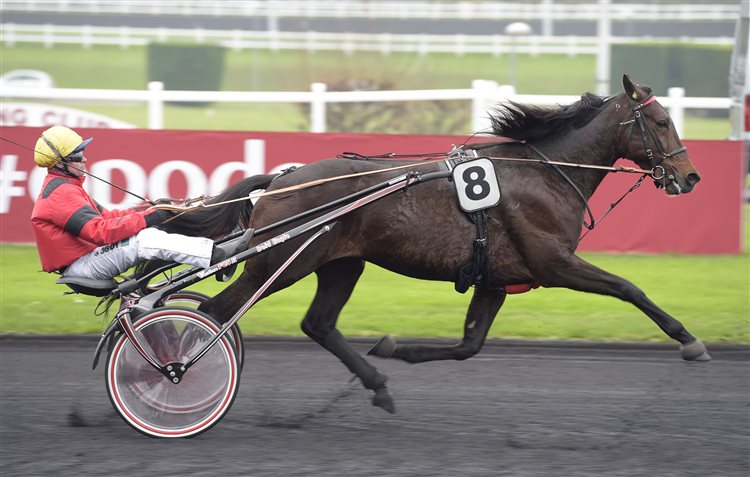 5. Bold Eagle – France
Gender: Colt
Age: 6 years old
Trainer: Sébastien Guarato, France
Driver: Franck Nivard
Owner: Ecurie Pierre Pilarski
Record: 1.10,1
Earnings: SEK 31 194 709
Winning percentage: 87%
Biggest win: Prix d'Amerique, Vincennes 2016 and 2017
Attributes
Strength: 9
Speed: 10
Gate-speed: 8
Form: 9
Comment: The French emperor who has an incredible strength and a brutal speed. Received the invitation to Elitloppet after his second straight win in Prix d'Amerique. He won Prix de France and Prix de Paris after that and was thereby the first in 41 years to win the "Triple Couronne". Showed nice gate-speed in his preparation race for Elitloppet when he claimed the lead from the inside post and won very easy. The horse has never raced over a distance shorter than 2100 meters, but he's the favorite to win Elitloppet. Bold Eagle can become the first horse since Varenne (2002) to win Prix d'Amerique and Elitloppet the same year.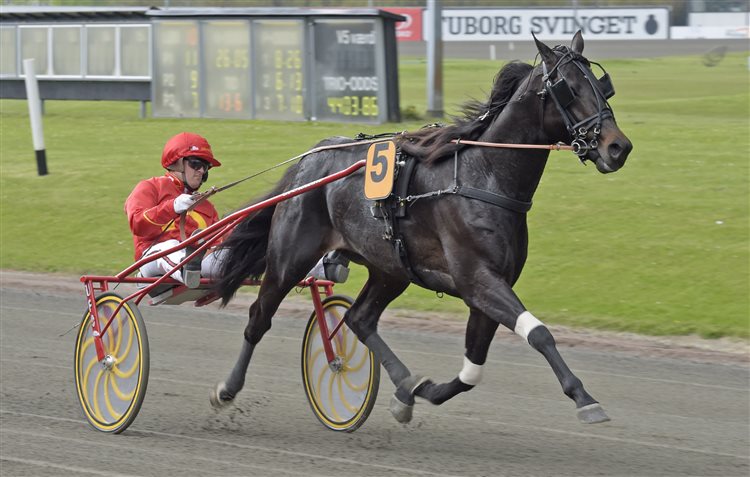 6. Cruzado Dela Noche – Sweden
Gender: Colt
Age: 5 years old
Trainer: Stefan Melander, Solvalla
Driver: Björn Goop
Owner: Stall Courant AB
Record: 1.09,5
Earnings: SEK 4 900 971
Winning percentage: 30%
Biggest win: Grosser Preis von Deutschland, Hamburg 2016
Attributes
Strength: 9
Speed: 7
Gate-speed: 6
Form: 9
Comment: A strong horse born in American who did well over there at a young age without being part of the absolute elite. He demonstrated his strength and fighting spirit when he won Grosser Preis von Deutschland last season despite an "impossible" trip. Has developed even further this year and Cruzado Dela Noche received his invitation to Elitloppet after winning Copenhagen Cup from the position outside of the leader.



7. Takethem – Denmark
Gender: Colt
Age: 7 years old
Trainer: Steen Juul, Denmark
Driver: Steen Juul
Owner: Takethem I/S
Record: 1.10,5
Earnings: SEK 2 430 669
Winning percentage: 41%
Biggest win: Danish trotting Derby, Charlottenlund 2013
Attributes
Strength: 7
Speed: 7
Gate-speed: 8
Form: 8
Comment: Danish horse often seen on the V75®. Won the Silver Division final during the Elitloppet-weekend last year. Is both strong and fast behind the gate. Has recently started racing against the absolute elite and was close to beating Delicious U.S. in the first start of the season. Didn't have the best result in Copenhagen Cup but the performance was good enough to receive an invitation to Elitloppet.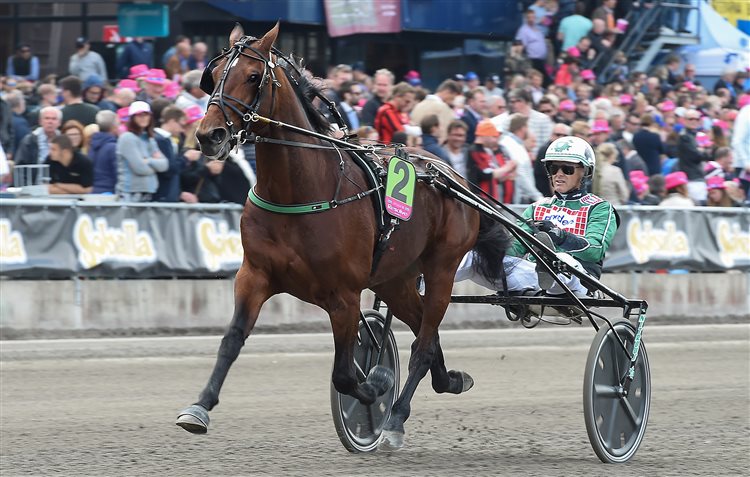 8. Resolve – USA
Gender: Colt
Age: 6 years old
Trainer: Åke Svanstedt, USA
Driver: Åke Svanstedt
Owner: Hans Enggren
Record: 1.08,4
Earnings: SEK 20 837 618
Winning percentage: 29%
Biggest win: International Trot, Yonkers 2016
Attributes
Strength: 8
Speed: 9
Gate-speed: 8
Form: 9
Comment: A very tough American horse who was runner-up in last year's Elitloppet after a strong finish. Did several top performances after that in America and topped off a great season by winning the International Trot in New York. Resolve showed that he'll make an impact in this year's Elitloppet as well when he won his seasonal debut in the American qualification race to Elitloppet. His trainer and driver Åke Svanstedt returns to Sweden and will be chasing his third Elitloppet victory.
---